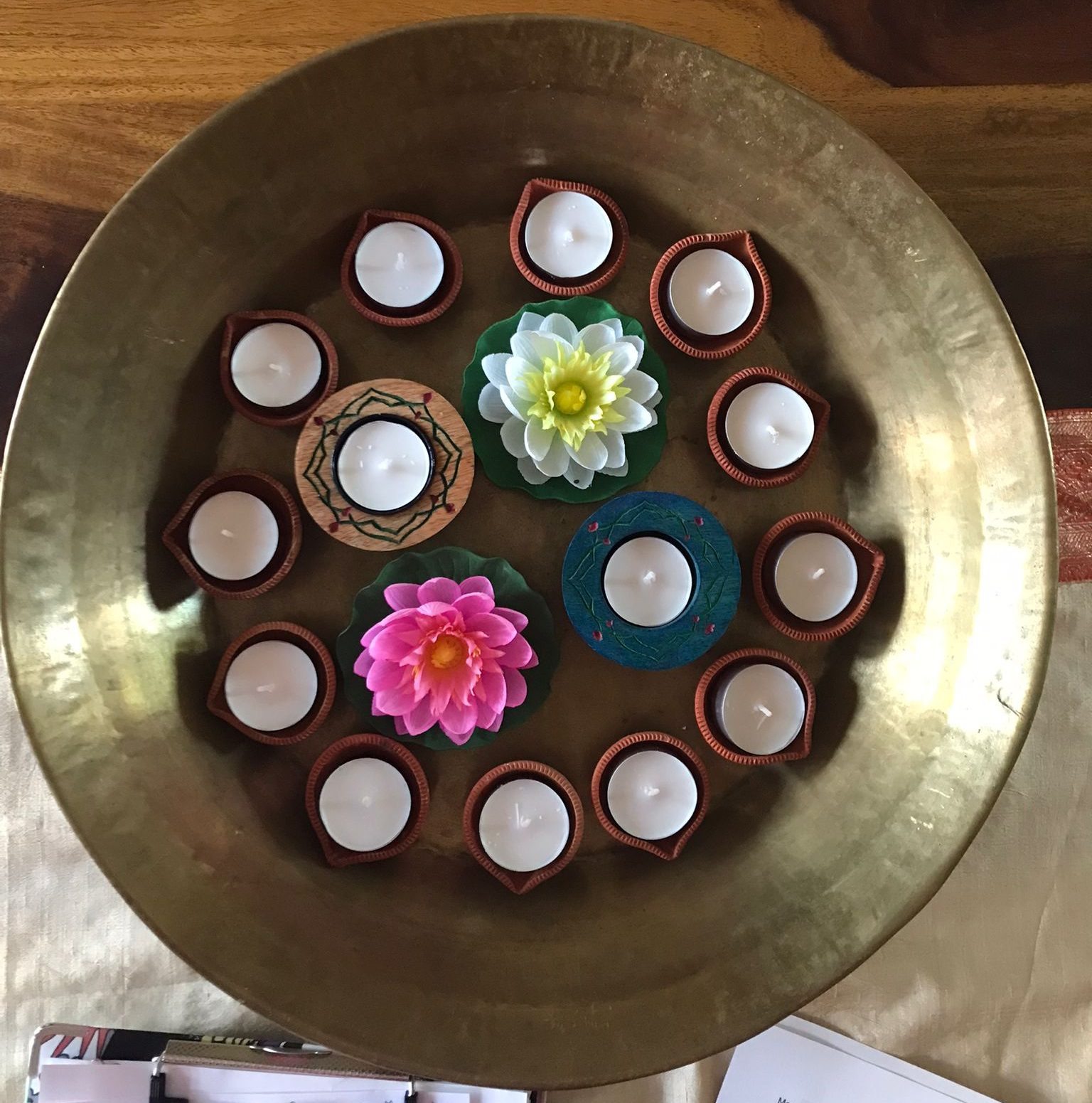 'Tis the season of ghosts and ghouls
and things that go bump at night.
Its also Diwali as the weather cools,
the Festival of hope and light
The night before this day of lights,
in West Bengal we pray to ghosts.
An annual homage, as per their rights,
we invite them home and be their hosts.
Fourteen lamps, we light at night
for fourteen generations before us gone.
Under the moonless sky the flames burn bright
and for one night only, we cease to mourn.
For they visit us then, forefathers all
mothers, grandmothers, late and great.
They troop in silently, answering our call
and bless us well, we accept their fate.
My lamps are ready, and so am I
I'll light them tonight with extra care.
And challenge the weather with a menacing eye
'Go on, rain, if you dare.'
Because I believe two souls will come
to touch me gently on my head.
They never saw this house when alive
so, they'll visit tonight, now they're dead.